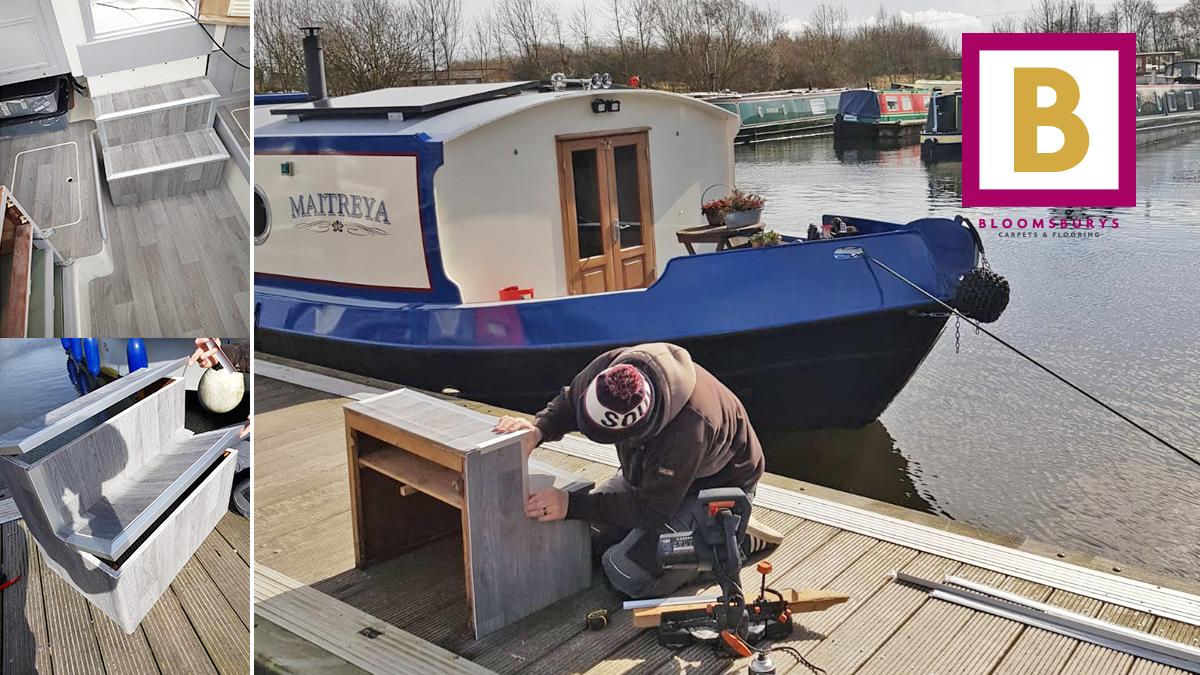 Bloomsburys were asked to fit out the flooring within a house boat - the choice was for a hardwearing vinyl in grey.
It invloved fitting out the inside fo the boat floor, hatch and the steps leading to the upper deck - and we do say it looked great!
For a FREE no obligation quote (wherever it is), or to arrange a visit FREEPHONE 0800 088 6785 and speak to Andy!